Several new realities have begun to affect architectural projects in recent months. A few facts:
1. In spite of numerous financial challenges, many Canadians have socked away considerable savings.
2. Having spent the last year and half at home 24/7, people have established new relationships with and understandings of the place where they live, how they live, and how those spaces affect their domestic relationships.
3. With the prospect of continuing to work from home to varying degrees, many homeowners are now eager to spend their savings on quality-of-life projects directly associated with their home. Said another way: in this post-COVID moment, architecture has started to really matter.
And last,
4. Construction materials have soared in cost.
Anyone who was in the midst of building a home in the last one and a half years has become painfully aware of the last fact. Of course, the silver lining is that the value of their property has soared significantly, upwards of the increases in the cost of construction materials.
Causes and Effects of Construction Cost Increases
The typical Canadian home is still made with "stick framing," meaning 2x6s, wood trusses, composite wood beams, etc. With the shut-down of lumber mills through the pandemic and the hindrances to cross-border trade, the cost of wood products has quadrupled.
Yes, the costs have come down in the last months, but all the industries that paid top dollar for raw lumber for stick framing are going to recoup their money. And so, the market is now filled with materials in the 4X cost range. Over the next four to six months, as all North American mills start to run at full throttle, the industries making the parts for stick farming will buy wood at a lower cost and eventually the public will see prices stabilize.
Given the reality of the above three points and the construction industry's realization that the public will now pay top dollar for improved architecture and design, construction material prices will not in the foreseeable future return anywhere near to pre-COVID prices.
Right: "Stick framing" used in our award-winning DASH home.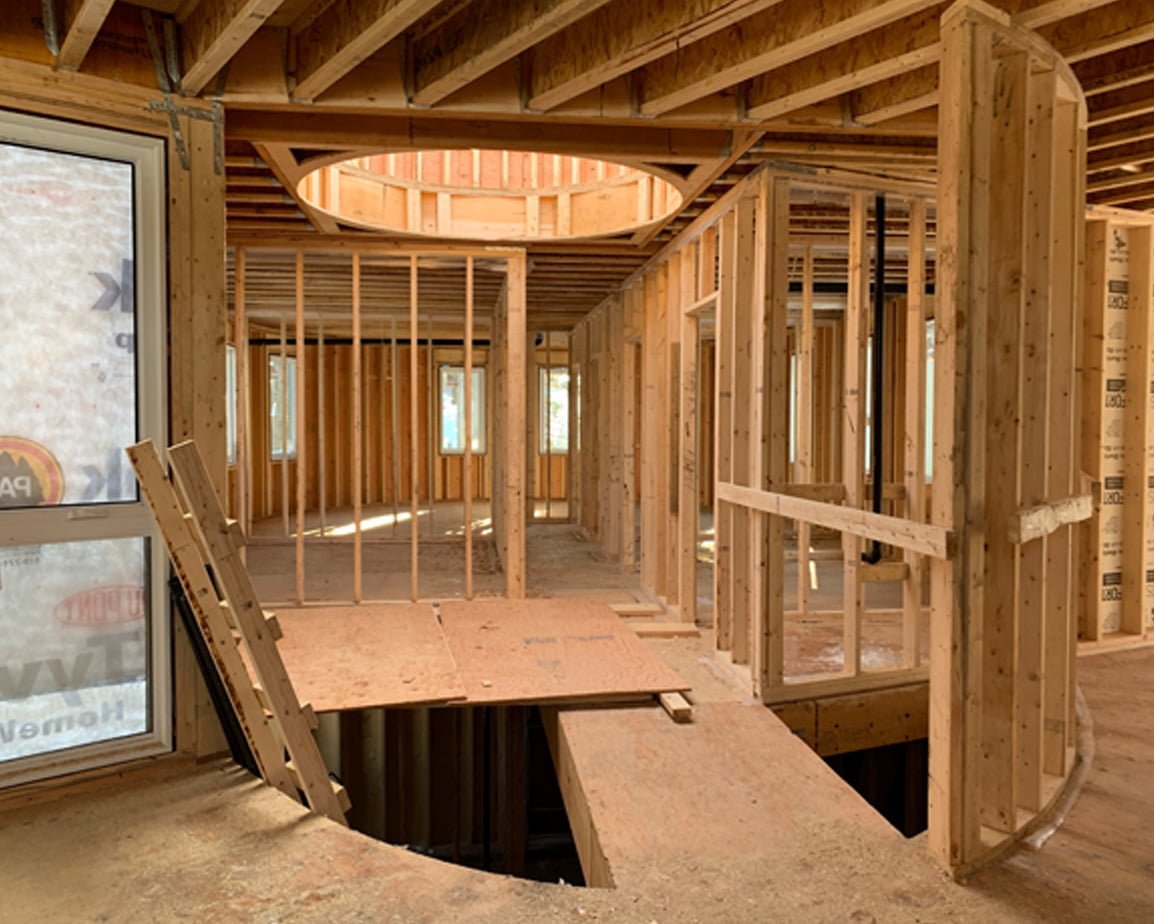 The Catalyst for Positive Change
But that's not the end of the story. We know that disruptions to the behemoth construction industry are a kick in the pants to retool (pun intended). This is creating an opportunity for materials and methods of construction that are currently considered fringe to gear up to fill the void left by those that are older or are experiencing disruptions.
Left: Insulated concrete formwork (ICFF) construction for the Stacey-Turley house.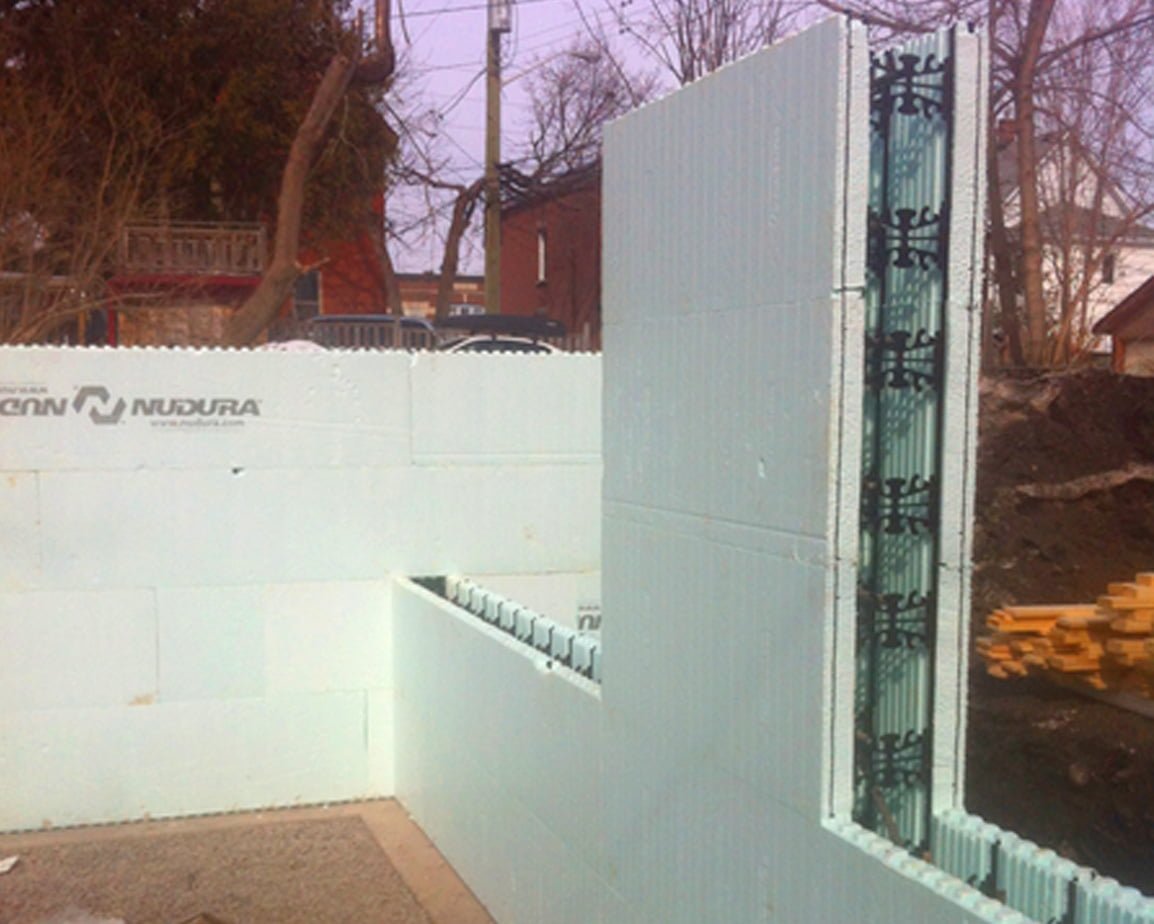 For example, insulated concrete formwork (ICF) has no need of lumber and yields a more durable and energy-efficient home. Cross-laminated timber (CLT) of course does require wood as a raw material, but it's fabricated from shorter, less costly, and more easily available pieces. Here in Canada, it's increasingly locally sourced. And because of the way CLT is assembled, site construction time is significantly reduced and thus the long hours for the skilled labor of many carpenters to stick frame is removed.
Right: Cross-laminated timber (CLT) construction for the CLT Cottage (similar to the Cantilevered Cottage, now in progress).
I'm mentioning these two alternate construction systems to underscore that new methods for construction already exist and are approved for use by our building codes. If a general contractor or architect is hesitant to discuss these alternate methods with you or to investigate cost savings, you're going to need to cast a wider net.
We now understand how much harm can come from complex supply chains. As I write, there are innumerable additional construction materials and methods that may seem exotic now, but are being made market-ready by our National Research Council. Stay tuned.